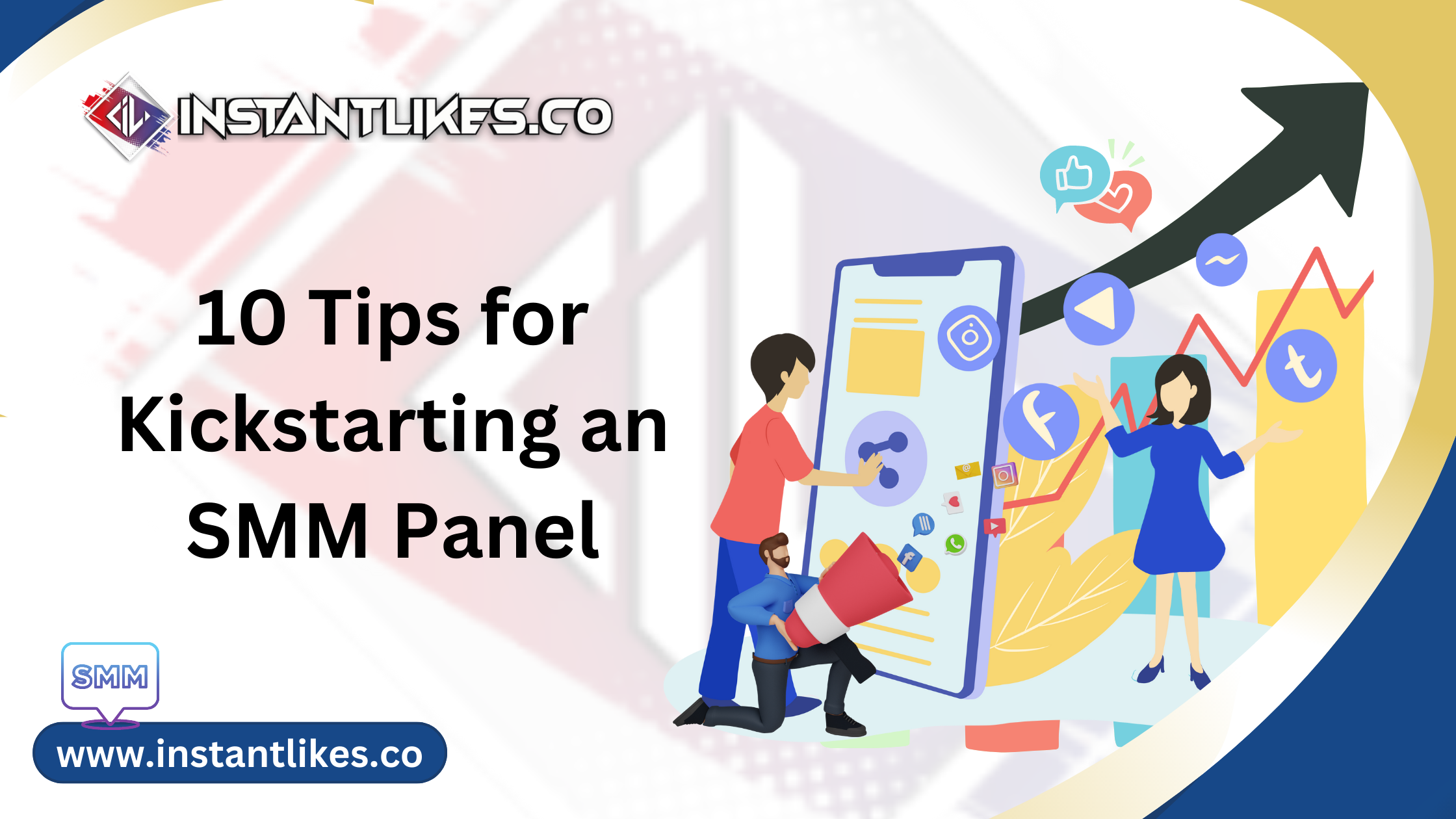 10 Tips For Kickstarting an SMM Panel - Instant Likes
If you're interested in making a business out of providing or reselling SMM services, you have probably already heard about SMM panels and why it's beneficial to have one instead of collecting orders any other way. Of course, not all panels work the same. Experience shows that choosing platform-based SMM panels (like the ones Perfect Panel offers) is much more practical, especially for beginners. In case you'd like to learn more, we have an article about that: Why You Should Take Advantage Of Your SMM Panel's Affiliate System
But let's imagine you have already made your decision and purchased an SMM panel you're satisfied with — what's next? Where to start? It's only logical to assume that the next step is to figure out ways you can kickstart your SMM panel.
How to kickstart your SMM panel: 10 effective tips


1. Provide good customer support.
It's important to ensure all users on your panel have access to good and prompt customer support. It's even better if you have a live chat widget to attract potential customers. If your customers stay satisfied, they will talk about your panel online, mention it on niche forums, etc, thus helping your panel become more noticeable on the Internet.
2. Promote your panel wherever appropriate.
Of course, it's great when other people talk about your panel online but you should definitely promote your services yourself, However, make sure to choose appropriate places for that like different forums and communities where SMM services are discussed and where you can see people who look for ways to purchase such services.
3. Make sure you offer fair prices.
It's kind of obvious but it should be mentioned anyway that your services should be fairly priced. The main factor that the service price depends on is its quality, so you should definitely do your research regarding that.
4. Start a blog on your SMM panel.
SMM panels offered by Perfect Panel come with the built-in blog feature, which means that you can enable it anytime. It's a great opportunity to write different articles and posts about services that you provide and thus have an additional way to promote your panel online.
5. Sell child panels via your regular panel.
Perfect Panel has a fantastic feature for all regular panel owners - and that is child panel selling. Child panel is a panel with a limited selection of features that is connected to one of your regular panels. Its maintenance is fairly cheap - usually it's just $25/month, which is why it's a great panel service to offer to those customers of yours who want to try to get into the reselling business.
6. Enable the affiliate system on your panel.
Encourage your customers to use the affiliate system on your panel: you can specify the commission rate and minimum payout amount that you find the most suitable. Payouts can be approved either manually or automatically.
7. Set up bonuses for your customers.
It's possible to set up additional bonuses for your customers when they use a certain payment method to add funds to their account. Specify the bonus amount for the payment method of your choice and the minimum deposit for that particular bonus to work.
8. Offer the free balance feature to your customers.
When this feature is enabled, all new panel users automatically get a specified amount on their balances. It's done to help them get familiar with your services, try them out and then come back for more when they're sure that your SMM panel is a trustworthy one.
9. Be consistent with your work.
It should go without saying that you can truly see great results only when you're consistent with your work. Take all the tips mentioned above into consideration and develop a strategy for your SMM panel that you can stick to (and modify it along the way if needed).
10. Analyze results on a regular basis.
Last but not least - make sure to analyze the results of your strategy to see what works best and what can be improved. Asking your customers for feedback is a great thing to do as well since it can help you take the user experience on your panel to another level and show your customers that you truly care about them.