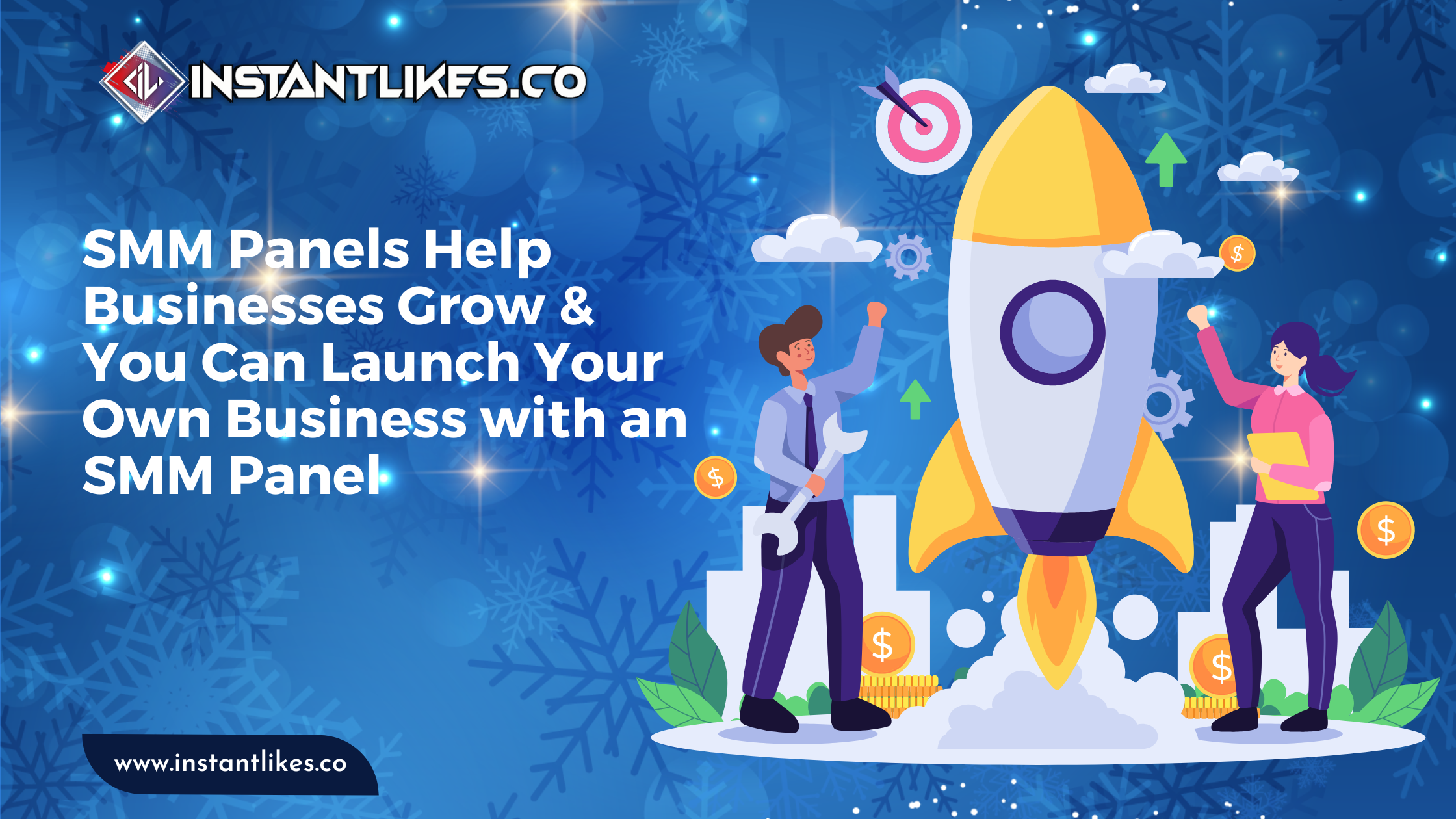 SMM Panels Help Businesses Grow & You Can Launch Your Own Business with an SMM Panel
Since SMM services are such a useful tool when it comes to promoting various businesses (or individual social media accounts), those are always in high demand. Of course, there are different providers out there, which is why the quality of those services also differs. Some providers perform services manually, others choose automated methods.
When SMM services are automated, it is even more convenient to people who order in bulk since such services are usually cheaper, too. But how are such orders processed, then? This is where SMM panels come into the picture.
How SMM panels help promote business (and individual social media pages)
SMM panels are basically SMM service stores where people can easily place orders for likes, followers, comments, views, etc. For the most part, all kinds of services are automated. It's possible to order services in large volumes as well as place mass orders.
So what exactly makes SMM panels great for promoting businesses (or just individual social media pages)?
Let's break down the key factors.
1. Affordable prices
SMM services that are offered on panels are very affordable, especially in comparison to other advertising methods. This alone makes business owners or just regular individuals who want to give their social media accounts a boost seek out SMM panels that offer services they want.
2. Great variety of options
Customers can filter services by quality and order those that they will be satisfied with. Of course, it's important to keep in mind that you get what you pay for: the cheapest services usually have the lowest quality. This is why it's important to pay attention to service descriptions and choose those that you find the most suitable for your task.
3. Easy order management
SMM panels make it very easy for customers to determine what kind of services they want and how fast they want their accounts to grow. SMM panels that our platform offers have a bunch of useful features that help panel owners fully customize services that they want to sell. This is done specifically to ensure the satisfaction of all customers since panel services are essentially created for their convenience.
This is exactly how business owners and regular individuals use SMM panels to promote their accounts. The whole concept of SMM panels revolves around people who come to understand how beneficial SMM services can be and want to use these fantastic resources to grow their social media pages much faster than it's possible without any help.
Moreover, SMM panels are a game changer for those who want to resell SMM services and earn some money. For that people often use Fiverr, SEOclerks, Freelancer, Upwork and other freelance service marketplaces.
Since it's already established that SMM panels are great tools for growing businesses, let's look at it in another way: all of the above proves that SMM panels can generate great profits because people keep actively seeking them out. It makes sense that owning an SMM panel can be a very profitable business itself. But how exactly does it work?
Why owning an SMM panel can be a profitable business (and where to start)
It's only logical that owning a panel that sells SMM services can be a very profitable business — again, it's just always in demand. It means that the flow of customers who seek out such services is basically unlimited. And by building their customer base, SMM panel owners can increase their profits and thus grow their very own businesses.
Of course, it might be intimidating at first like it can often be with all new business beginnings, but the great thing about owning an SMM panel is that it's possible to manage without any special skills.
The key is to use a stable platform that offers such panels, and Perfect Panel is exactly what you're looking for.
How can Perfect Panel help you grow your own business as an SMM panel owner?
1. All programming work is done for you
Our platform allows people who don't have any programming knowledge whatsoever to successfully grow their panels. After you make a purchase, you get a highly functional panel that is ready to be connected to SMM service providers of your choice for smooth automated order processing.
2. We solve all technical problems ourselves
All technical problems are solved by our team, which is why you never have to worry about any kinds of bugs and fixes. We also work on constant system updates to ensure you get the best service possible.
3. Great variety of features to boost your panel's growth
Our platform allows to make our SMM panels truly stand out on the market since we offer a fantastic selection of features that help customize all services the way you want them to perform and thus offer your customers the best of the best.
There is a lot more to be said about the perks of using platform-based SMM panels in particular — you can learn more about it in this article: Why You Should Take Advantage Of Your SMM Panel's Affiliate System
Owning an SMM panel can definitely be a profitable business but it's important to know what to start from - and that is choosing where to get your panel from. Having a reliable panel provider really does matter since customers always look for the best services they can find.
SMM panels that we offer allow you to automate a lot of tasks that you need to perform as a panel owner and focus on promoting your panel, providing great customer service and improving the overall experience for your panel users.