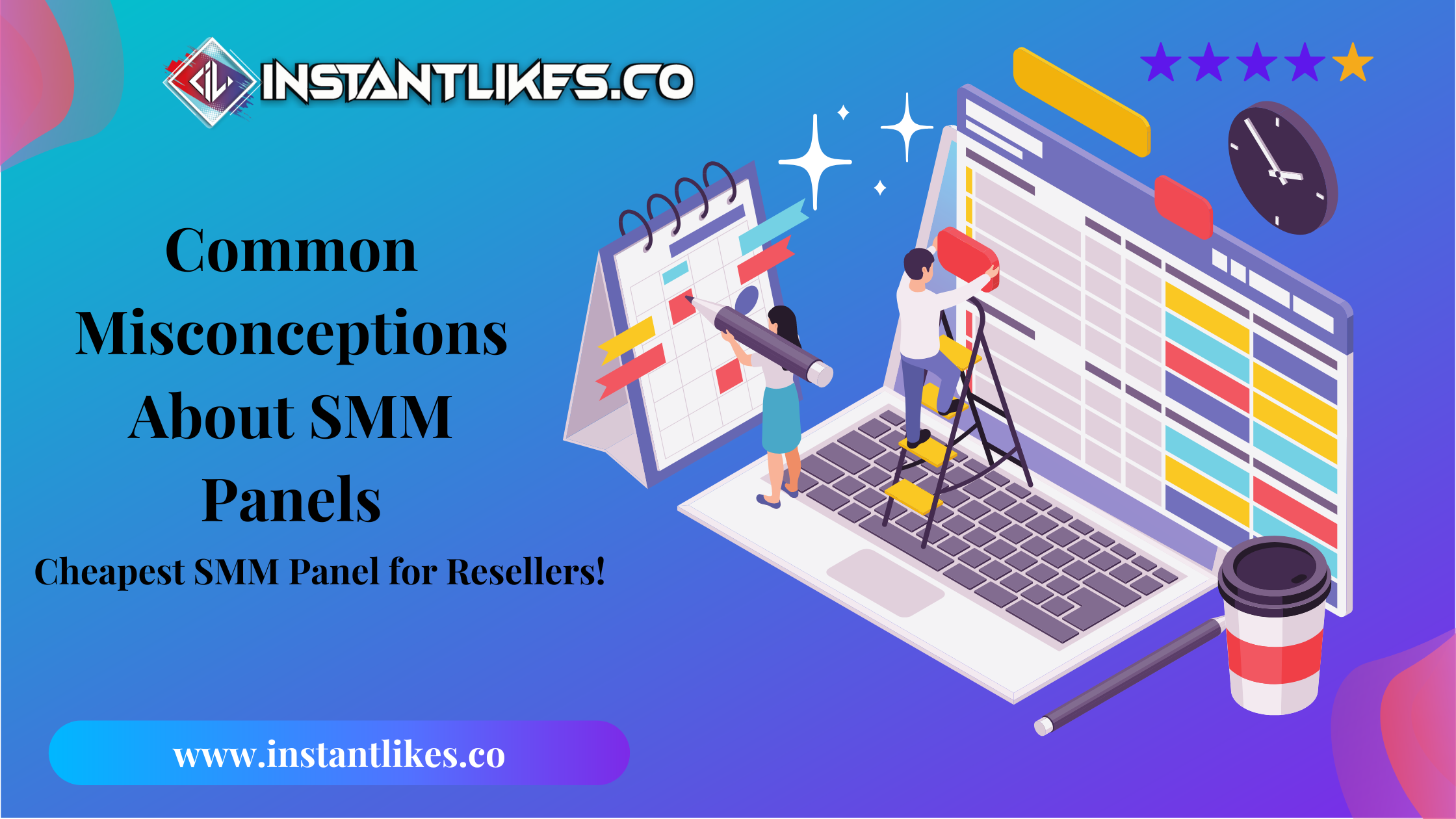 Common Misconceptions About SMM Panels - Instant likes
It's not a secret that some people don't consider SMM panels a reliable source of SMM services. It's perfectly understandable since the concept of buying SMM services itself is something that requires some time to get used to. However, there are also a lot of satisfied customers — just regular individuals, SMM specialists, or business owners — who keep using SMM panels over and over again because they get the results they want in a very short period of time and great prices.
Let's break down the most common misconceptions about SMM panels to help you better understand how that business works. Whether you're considering buying an SMM panel to start your own business or you are interested in purchasing SMM services like that, we hope that this article will help dispel your doubts.
The most common myths associated with SMM panels
1. SMM panel services are a scam
Probably, the most common misconception about SMM panels is that the services that they offer are a scam. Again, it's understandable why some people might think so but there are more than enough reviews online that prove that there are a lot of trustworthy panels out there that offer SMM services that truly work, and they work well despite being so cheap.
2. SMM panels can damage your accounts' reputation
Another huge misconception about SMM panels is that they can damage the reputation of your social media accounts due to the involvement of bots/computerized accounts. Actually, there are a lot of SMM service providers who use genuine or organic accounts to increase the engagement on customers' posts, and that won't damage your reputation.
3. SMM panels can't offer good customer support
Some people are convinced that SMM panels don't have good customer support since the services they offer are so cheap. The truth is, it's crucial for SMM panels to have a responsive customer cupport and try to solve customers' problems as quickly as possible. Satisfied customers often leave great reviews and recommend their SMM panels of choice to people they know, which means that those SMM panels are able to constantly increase their customer base.
4. SMM panels take too long to complete orders
Of course, there are people who find it hard to believe that SMM panels are able to provide quick results. For those who need to build the engagement on some post, the main concern is that the post will become outdated before the services are performed. But if you learn a bit more about SMM panels and test services on some of them beforehand, you will see that orders are usually completed super quickly.
5. SMM panels aren't safe to use because of viruses & spam
There are a lot of SMM panels out there so, of course, it's important to make sure for both panel admins and their customers that the SMM panels they have or use are safe to visit. All SMM panels on our platform have SSL certificates (to learn more about why it's important, check out our article What is an SSL certificate and why does every SMM panel need it?) and are resistant to DDoS-attacks. So it's important to do your research before purchasing an SMM panel to start your own business as a reseller or before buying any SMM services as a customer.