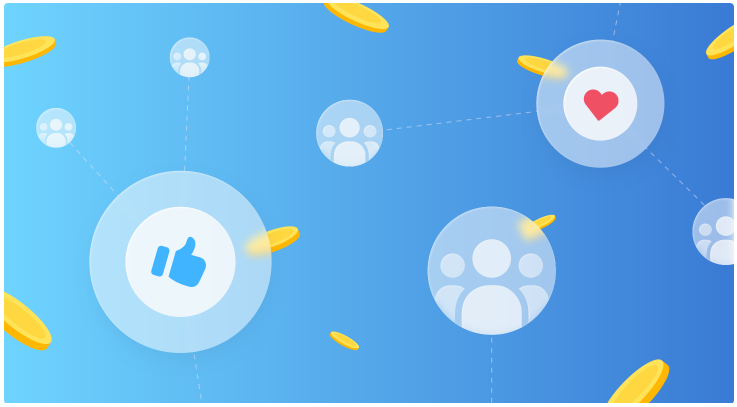 Why You Should Take Advantage Of Your SMM Panel's Affiliate System
Having an affiliate system for your SMM panel is a great and, most importantly, free way to boost your business revenue. And the best thing about it is that you don't have to do anything special, just let the system do all the work for you. However, to achieve the desired effect, it's important to make sure that you have a fantastic SMM panel that people would love to use and want to recommend it to others. Read this post to learn why panels offered on our platform can meet all your expectations and even more.
What are affiliate systems for SMM panels like and how do they work?
Affiliate systems for SMM panels are essentially partner programs for panel owners and their customers.
The main reason why we developed the Affiliate system module for our platform is because it allows to quickly and affordably drive more traffic and increase sales from our clients' SMM panels.
The way it works is very simple. Existing panel users (affiliates) invite new users (referrals) and get commissions from all their payments. When existing users save the minimum payout amount on their affiliate balances, they may request a payout. Panel owners are able to specify the commission rate and minimum payout amount that they find the most suitable. Payouts can be approved either manually or automatically.
What makes panels on our platform the best investment for SMM service resellers?
Enabling an affiliate system for your SMM panel is great, however, it will be basically pointless if your panel doesn't perform well and isn't what your customers expect it to be in general. This is why you really need to make sure that your panel is the real deal that your customers can appreciate.
Of course, there are various types of panels you can find online but Perfect Panel is called the best SMM panel platform for a reason. Panels on our platform have everything you need and more to become a successfull SMM service reseller and provider. Check out our features to see what we have to offer, though it's not even everything we have in works for our clients. We are constantly developing new features as well as improving the existing ones to keep up with panel admins' needs.