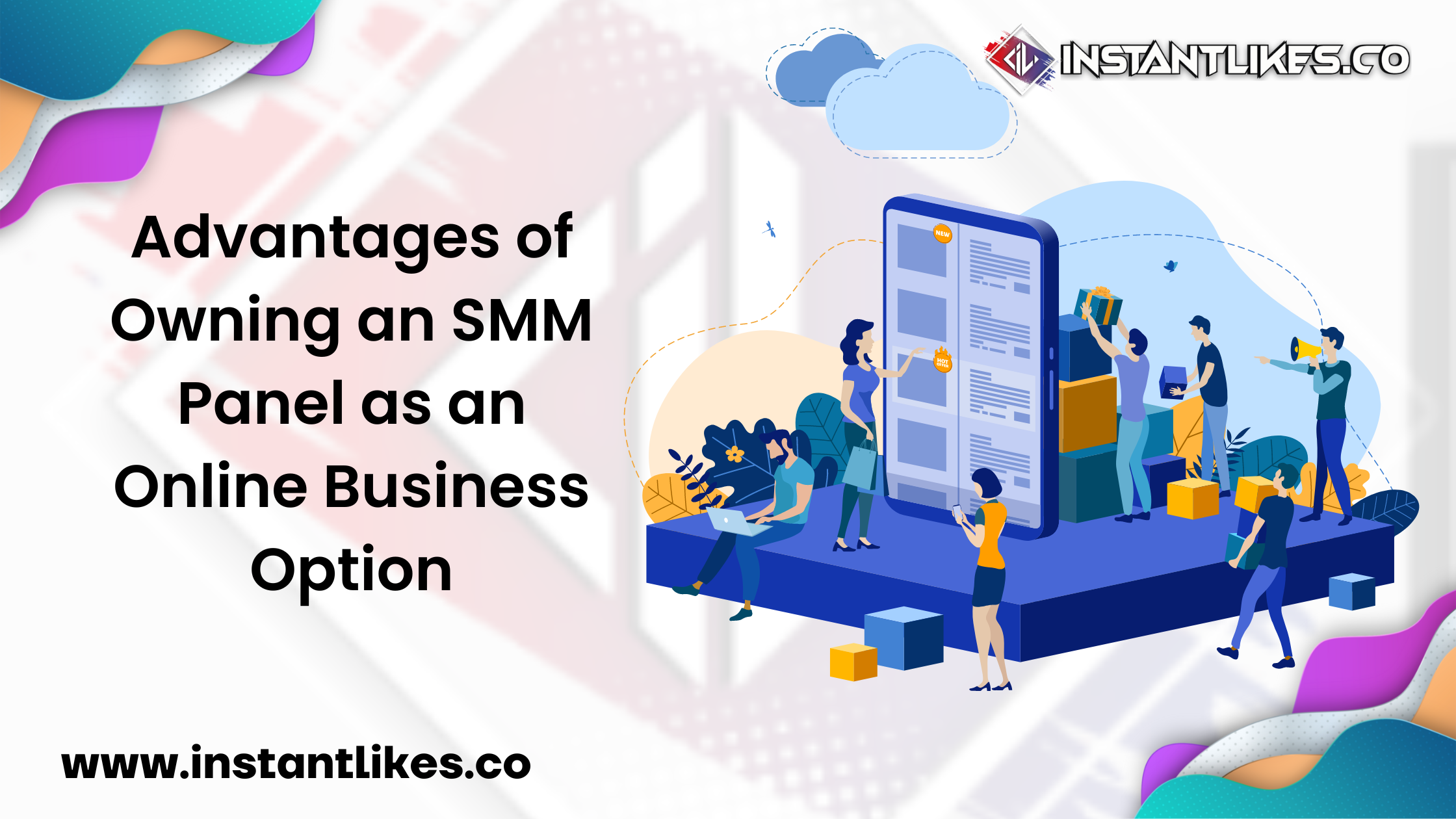 Advantages of Owning an SMM Panel as an Online Business Option
More and more people start discovering the benefits of having an online business. Some had offline businesses before and were affected by the COVID-19 pandemic, while others just decided that running a business online is the best option for them. Either way, there have always been reasons why people choose to create career opportunities for themselves and why doing it online works best.
One of the effective ways to earn good money online is to have an SMM panel. An SMM panel is an online store where people can buy different SMM services. In this article, we'll discuss why owning an SMM panel is a great choice for people who want to have their own businesses.
General pros of having your own online business
When starting your own business — whether it's an SMM panel or something else, it helps to know why you're doing it and how it can change your life. Below you can check out some of the solid pros that motivate people even more on their road to success.
1. Personal freedom
People who have regular 9-to-5 jobs spend about 40 or even more hours per week at work. However, when you have your own business, you're your own boss so you're the one who gets to decide how to manage all your time. When to work, how to work and reasons to work — it's all up to you. It feels good when you know that instead of working for someone else and contributing to their success, you can build your own dream while earning money.
Moreover, when it comes to having a business online, it means that you can work from anywhere you want. It's super convenient for those people who like to travel or just anyone who wants to have an opportunity to work from home and avoid being stuck in the same office all the time.
2. Flexible schedule
Lots of people dislike the traditional 9-to-5 work schedule. It makes them miserable and doesn't motivate at all. Freeing yourself from the rules and structures established by other people and setting your own schedule can definitely create more opportunities for professional and personal growth.
3. Financial independence
Having your own business lets you have a much greater control of your finances as well as how you earn and spend your money. In addition, the more your business grows, the bigger your income becomes. Successful business owners earn a lot more than they ever could if they were to work for someone else.
Why choose SMM panels over other online business types
There are, of course, different types of online businesses out there and different niches you can choose.
Many people ended up losing their offline jobs or having to take long breaks due to the COVID-19 pandemic. Of course, it depends on the type of the online business — some got affected too (if it's something travel-related, for example), some didn't. SMM panels are one of those online business types that are still doing really well despite everything that is going on in the world, which is why more and more people start learning about them and how to use them to make good money.
Here are some of the reasons why it's worth to consider having an SMM panel in comparison to other types of online business.
1. Minimum investment
You don't need to spend a lot to get your SMM panel up and running. We offer fully functional SMM panels with a lot of fantastic features. The only thing you need to pay for is the monthly maintenance fee (our plans are affordable) and that's it, we take care of everything else ourselves —system updates, bug fixes, security measures, feature improvements and more.
2. Ready-made solution
Every single SMM panel offered on our platform truly is a ready-made solution. It means that you can start selling SMM services right after you finish with a few primary settings, like adding payment methods and providers. Also, you don't need any programming skills to make your SMM panel work properly — all programming work is done by our team and, again, it's already included in the monthly maintenance fee.
3. Beginner-friendly
Even if you don't know much about SMM service reselling and don't have any experience with that, it's possible to learn everything you need in a relatively short time. All SMM panel processes are automated, which means that you can start your SMM service reselling business with very basic knowledge and learn as you go.
4. Saves time
In addition to the fact that orders are processed automatically, there are also lots of other cool things that help SMM panel owners save a lot of time. SMM panels on our platform are super highly functional, it's possible to easily keep track of all users and orders as well as collect and analyze the data you need whenever you need. We also offer many great features that significantly improve the SMM service reselling experience and make SMM panels so much better and quicker.
5. Always relevant
The use of social media for promoting businesses or certain individuals always stays relevant. This is why there will always be people who need SMM services for their own needs, social media managers who want to make their job quicker or other SMM service resellers who find customers on various freelance websites.