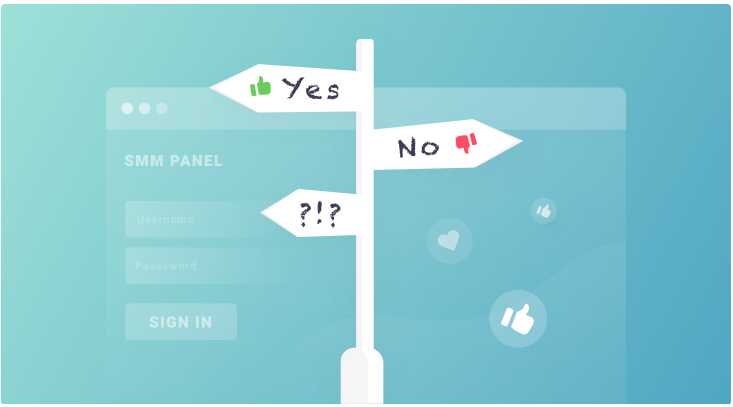 Is Being An SMM Panel Owner Truly a Good Career Choice?
Before purchasing an SMM panel, a lot of people wonder if being a panel owner is actually a good career choice. Of course, there are always doubts regarding SMM service reselling as a business in general, which is why it's important to do your research before making a decision — though, the same approach applies to any career option. Because of its nature, the SMM service reselling industry can for sure be intimidating to many people, especially beginners who have never heard of SMM panels before and just look for various online business options.
So, is being an SMM panel owner a good idea in the long run? Let's try to be as objective as possible and look at the facts.
You can learn everything you need on your own
One of the coolest things about being an SMM panel owner and making it your business is the fact that you can learn absolutely everything you need on your own. There are tons of various sources online that you can access freely to collect information on how to become a better SMM services reseller. Many successful resellers share a lot of tips online as well.
Moreover, SMM panels that we offer on our platform are created to help beginners learn more about SMM services reselling much quicker. Panels on our platform have all the latest technologies that you need for successful reselling — and you don't have to pay for those extra, it's all included in the maintenance fee.


You can grow your business despite various external factors
First of all, having a successful career means being sure that your business has the necessary foundation to exist for a long time. Due to COVID-19, a lot of businesses closed or started having various problems. But when it comes to SMM panels, panel owners can still continue building their businesses just like they did before. Moreover, SMM panel sales went up in general because more and more people started opening businesses online and looking for ways to reach as many people as possible.


You are able to have a flexible schedule
When you run an SMM panel, you can have a very flexible work schedule that is, for the most part, possible to modify according to your needs. Of course, it depends on how big your SMM services reselling business is and how many SMM panel-related responsibilities you have personally, but panel owners are usually able to have a schedule that works best for them.
Of course, when you just starting out, you need to spend more time learning everything you need to become a pro but as you get used to the routine, it gets easier to plan your work schedule. Once you find trustworthy SMM services providers, build an extensive customer base and plan how to reach your business goals, your income will increase and you'll be able to hire employees when things get too overwhelming for just one person. Moreover, SMM panels on our platform are designed to help admins save their time — most of the processes are completely automated, which means that even beginners can dedicate more time to building their business instead of worrying about having to spend ages figuring out the technical stuff.


You are your own boss
SMM panel owners are essentially their own bosses. Working independently is definitely one of the many advantages of running a business. You get to create your own rules and make your own decisions, work for yourself and your own dreams. It motivates and inspires you to look for new ideas and put more effort into what you do. Of course, it also requires a good amount of self-discipline since you're the one who's in charge of everything that happens with your SMM panel. But hard work always pays off. When you achieve great things running your own business, the success feels so much sweeter.


You have fantastic opportunities for growing your business
When you run an SMM panel, you have incredible opportunities for growing your business, which means that there are great financial opportunities as well. As your panel becomes bigger and bigger, your income increases as well, and there's no one to stop you since it's your own business. Again, it's incredibly motivating to realize that you have the potential to earn the amount of money you could only dream of. SMM panels are truly ready-made solutions that help resellers achieve great success in their field. If you want to learn why owning a panel is the best way to sell SMM services, check out our post Why owning an SMM panel is the best way to sell SMM services.