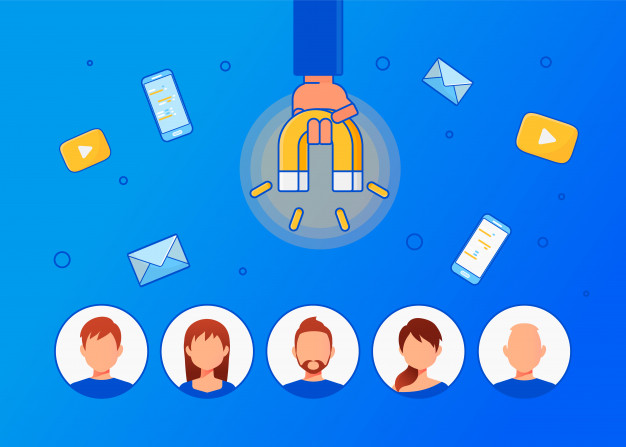 Refill As An SMM Panel Feature: What Is It And How Does It Work?
Many people choose SMM panels as a place where they can purchase SMM services. As a rule, such panels offer a huge variety of different types of SMM services at great prices that customers can choose from. This is why people continue using SMM panels — those resources have everything one may need when it comes to promoting social media accounts.
Of course, it's important to provide customers with some guarantees to ensure that they stay satisfied with the services that they order and their SMM panels of choice. One of the ways for panel admins to do that is to offer the refill feature.


What is the refill feature for?
When placing orders on SMM panels, one of the main concerns is that the number of likes, views, followers, etc, might drop way too quickly. Since there are different providers out there and it's very difficult to guarantee the 0% drop, the feature called refill was invented to make sure that customers stay happy with the services they order no matter what.
Some social media platforms have updates every few weeks or months to remove accounts that are no longer active. This is the reason why drops happen in the first place. The refill feature entails that your account will be replenished free of charge in case a drop of followers, likes, views, etc, happens within the set period.


How to enable the refill feature
Our platform allows panel admins to enable the refill feature by clicking the Refill button when adding services on the admin dashboard.
There are 3 refill types:


1) Automatic refills offered by providers.
In case a provider offers the refill feature for a certain service, an admin will see the "By provider" refill type selected by default in the Refill section of that service's settings (Actions > Edit service).
A provider can either have the specific number of days within which the refill feature will be available for a particular service or leave panel admins the option to set that number themselves.


2) Automatic paid refills (Refiller).
Paid refills exist for those occasions when a chosen provider doesn't offer refills. An admin can choose another provider to perform a refill for a particular service. In that case, an order for a refill will be created and transferred to that provider automatically.
Paid refills (Refiller) are offered for a handful of different popular types of services that an admin has to choose from when adding or editing particular services.
When a customer clicks on the Refill button, our system checks the quantity of items that needs to be refilled and places an order to any provider of an admin's choice. An admin can also specify the minimum quantity that needs to be refilled as well as the number of days within the refill period.


3) Manual refills.
Manual refills are available for both service modes — auto and manual. Such refills imply that an admin has to process such refill tasks manually and look for providers that offer requested services.
When an admin sets up a manual refill, there are 2 options: to either check the quantity that needs to be refilled or not. If an admin enables the "Refill check" option, it's possible to set the minimum quantity that needs to be refilled. An admin can also specify the number of days within the refill period.


How can customers request a refill?
Customers often ask if drops in likes, followers, views, etc are possible. And yes, sometimes it does indeed happen, but it's not something to worry about since customers have the option to request a refill. They can do it by clicking the Refill button for the completed order in question, though it's important to keep in mind that that order has to fall within the service refill days.
A customer can submit a new refill request once every 24 hours. However, if their previous refill task remains with the status Awaiting, Pending, or In progress over 24 hours, the Refill button will be disabled. Customers can view all their refill requests on the Refill page.


What do admins have to do to make the Refill button visible to customers?
To make that button available to their customers, panel admins need to make sure that they have the Refill feature enabled for that particular service. If a customer successfully submits the refill request, the "Refilling" message will appear instead of the button and a task will be created on the Tasks page accordingly. When a refill request is completed, a customer will see the disabled Refill button and the exact time when they can submit the next refill request.
This system is very convenient for both panel admins and their customers since it helps avoid misunderstandings when it comes to refill tasks.